Product Profile
VORICONAZOLE for Oral Suspension
Category:
Human Prescription Drug
Strength:
VORICONAZOLE for Oral Suspension
Product Characteristics: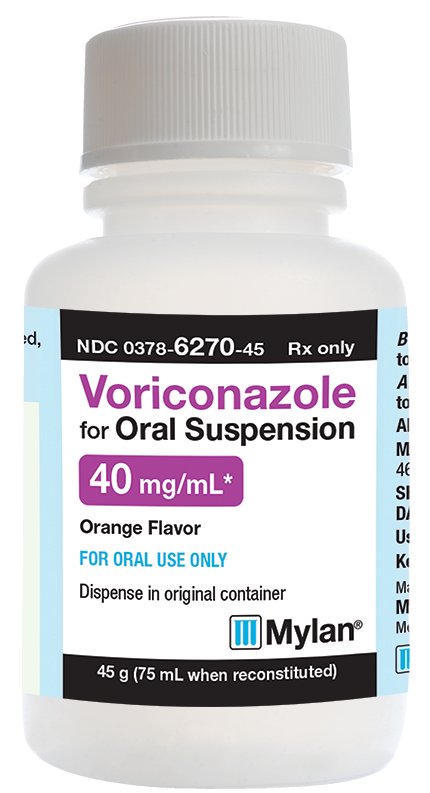 Not Actual Size
Before reconstitution: Store dry powder refrigerated at 2° to 8°C (36° to 46°F). After reconstitution: Store suspension at 20° to 25°C (68° to 77°F). [See USP Controlled Room Temperature.] AFTER RECONSTITUTION DO NOT REFRIGERATE OR FREEZE.
Packaging: